Fireworks Extravaganza- Naples Grape Festival/NCS Homecoming
September 16, 2022 @ 6:30 pm

-

11:00 pm

Free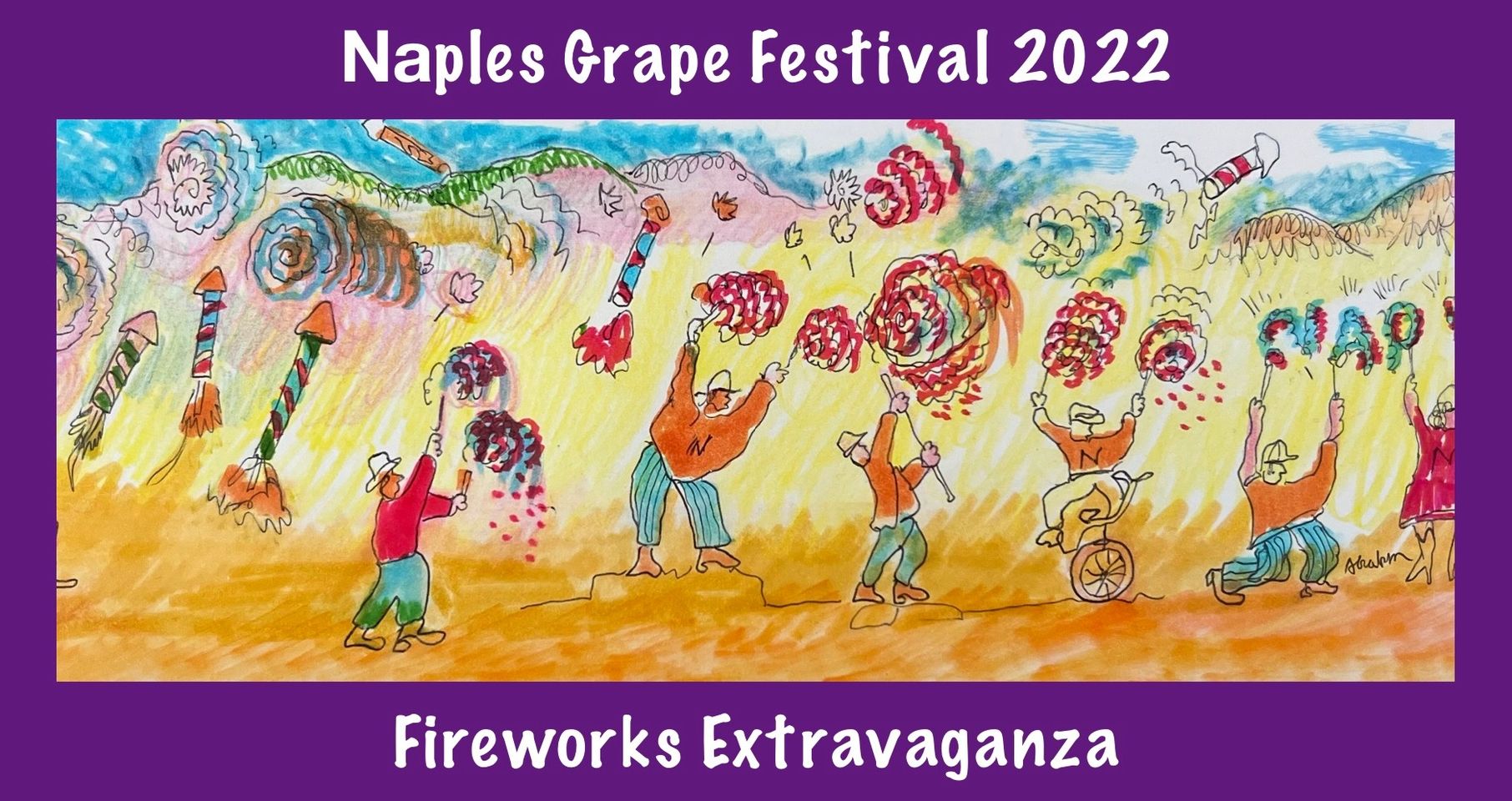 What: Picnic, Wine Tastings, Food Truck @ 6:30pm with Fireworks at 9:00pm (event ends immediately following the fireworks)
Where: The lawn in front of Hazlitt Red Cat Cellars on N. Main Street, Naples, NY
Cost: FREE for everyone to enjoy
Details
Grab a blanket, bring some chairs, and head over with family and friends to Hazlitt's front lawn and have a picnic. Enjoy dinner out with Finger Lakes Hots Food Truck serving not only hots and hamburgers, but authentic Filipino and Puerto Rican fusion cuisine. Want a glass of wine? Hazlitt Winery will be there for tastings and wine by the glass! We are working on a few more surprises so stay tuned!  In addition, we will have available for sale, Naples Grape Festival 2022 t-shirts and posters designed by Naples' own and this year's featured artist, Darryl Abraham. Visit Naples Grape Festival Website for more details.
The awe-inspiring sight of multi-colored fireworks exploding in the sky over the village of Naples will stay in your minds forever. Strategically located on the historic Widmer property, now the home of Hazlitt's Winery, the Naples Grape Festival 2022 Fireworks Extravaganza will be seen from all corners of Naples. Residents and guests alike are invited to watch a spectacular show put on by Young Explosives, sure to impress! Come, and together we will kick off Naples Grape Festival 2022 and the 2022 Naples Central School homecoming.
About Young Explosives
Established in 1949 by Robert Young in Rochester, NY, this family-owned business has over 500 shows a year and 200 employees. Young Explosives still hand crafts a few thousand fireworks every year; a tradition of building fireworks which has been passed down from generation to generation.