The Hazlitt Story
It Began More Than 160 Years Ago…
…and has been shaped by the family, farmers, and friends who've worked the land and enjoyed the fruits of our labors. It's one of passion and perseverance, and is driven by our desire to bring people together to laugh, enjoy, and create their own stories with unique, high-quality products like Red Cat.
Read how it happened below or learn more about what drives us.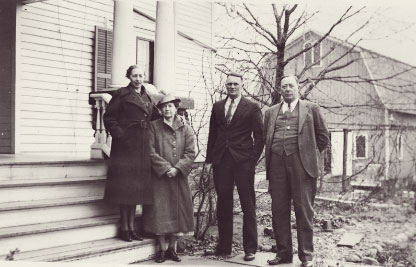 April 1, 1852
Many, many bottles of wine ago…
David Hazlitt and Clarissa Roberts Hazlitt purchased 153 acres of land covered in fruit trees and vineyards in Hector, NY.
They shipped the fruit that was produced on this land to regional markets via wagon, boat, and the ever-expanding railroad. This included grapes to the early wine industry pioneers such as Great Western and Widmer Wine Cellars.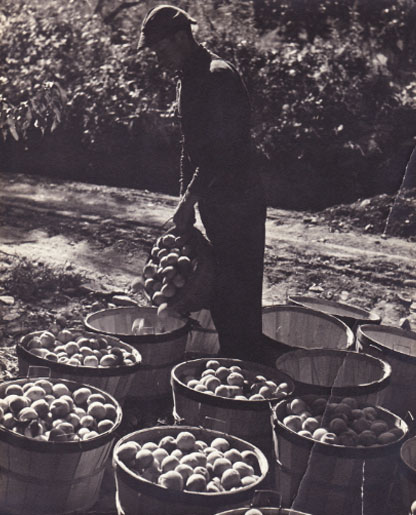 Early 1900s
Passing the land from generation to generation.
James Roberts Hazlitt (son of David and Clarissa) and wife Mary Miller purchased a farm adjacent to the land James' parents owned and they relocated their family to the home on property. The farm was then passed on to William Herbert Hazlitt and his wife Inez LaMoreaux. And later, passed onto James (Jim) R. Hazlitt and his bride Elizabeth (Betty) Voorhees.
1980s
Two brothers in the same business.
Jim and Betty's two sons, James (Jim) R. and Jerome (Jerry) V. Hazlitt divided the land and both operated vineyards on the property.
Fun fact!
Jim and his son, Eric Hazlitt, still own and operate Sawmill Creek Vineyards. Eric's son Jason Hazlitt, co-owns the winery, Hector Wine Company, located on land adjacent to the original farm.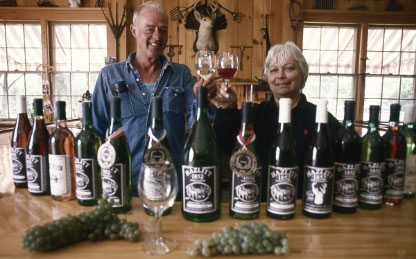 1985
A tough decision.
Beginning in 1980, the region saw a drastic drop in crop prices and the family was faced with a tough decision: sell the land and get out of the business or figure out a different solution. So, in 1985, Jerry Hazlitt, an avid home winemaker himself, and his wife Elaine decided to start Hazlitt 1852 Vineyards.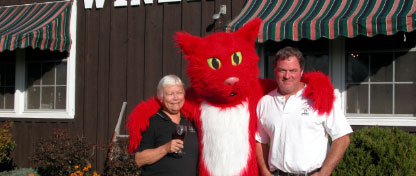 August 1985
Red Cat wine was released at the winery.
With Red Cat leading the way, Hazlitt 1852 Vineyards introduced several wines in their flagship year including Pink Cat, White Stag, Riesling, Chardonnay, and Baco Noir.
Of course, Red Cat comes with a story you won't believe (or maybe you will).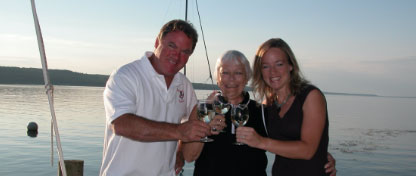 Late 1990s
The 6th generation joins the winery crew.
Doug Hazlitt and Leigh Hazlitt Triner, son and daughter of Jerry and Elaine, began working at the winery.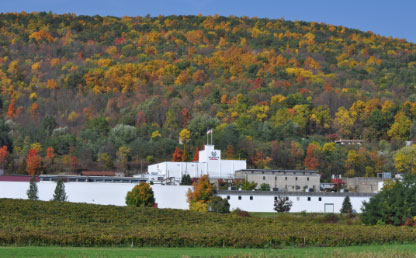 2011
Hazlitt acquires second location in Naples, NY.
The Hazlitt family purchased the historic facility, Widmer Wine Cellars in Naples, NY to expand production of its bestselling wine, Red Cat. The winery location is now known as Hazlitt Red Cat Cellars. The complex features a tasting room, 3 million gallon production facility, warehouse, and houses a secondary production business, East Coast Crush and Co-Pack. Soon after the purchase, Doug and Leigh became co-CEOs of the Hazlitt family wine holdings.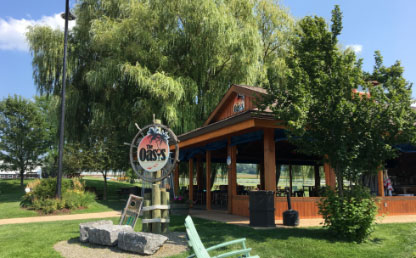 2013
The Oasis was built.
The Oasis is a timber frame, outdoor party pavilion located at Hazlitt 1852 Vineyards in Hector, NY. Doug Hazlitt always thought that the winery needed more bathrooms. That thought morphed into this three-season pavilion where we host live music and special events. It's a great place to escape and relax. The bathrooms are pretty nice too.
2020
The legacy continues.
Now, the 7th generation has begun to join the Hazlitt crew, bringing with them the same passion and perseverance that drove generations before them. The next generation looks forward to continuing the legacy of family, friendship, and fantastic wines Hazlitt is known for.
Today, the Hazlitt family continues to share their great wines & great times!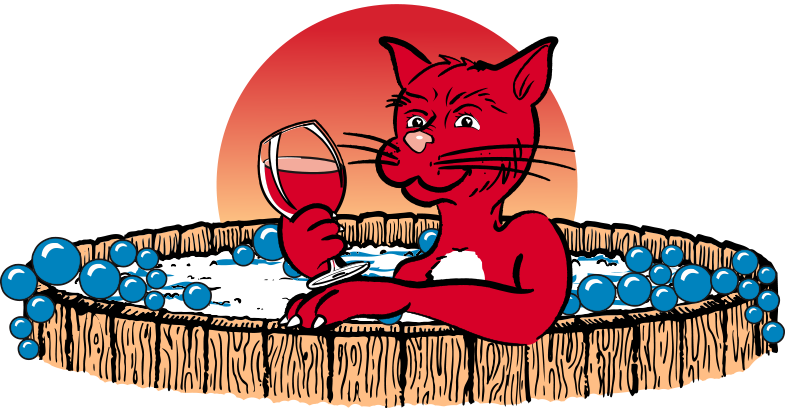 The Red Cat Story
Ah, the famous Hazlitt Red Cat wine.
Or maybe it's better to call it the infamous Red Cat wine. Why? Because it's a great wine with a great story that intrigues every patron, even the unsuspecting ones.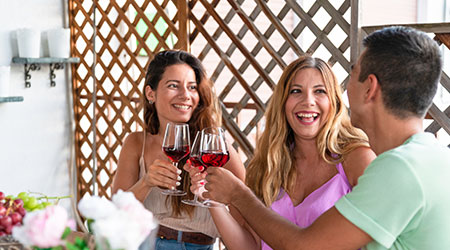 Legend tells that in the early 1980s (before the actual winery existed) founder Jerry Hazlitt, a 5th generation grape grower, made wine in his home for family and local friends. The first batch was foot-stomped in a big wooden tub in Jerry and wife Elaine's driveway. The wine they called Red Catawba, for the native New York grapes used to make it, would soon be nicknamed Red Cat.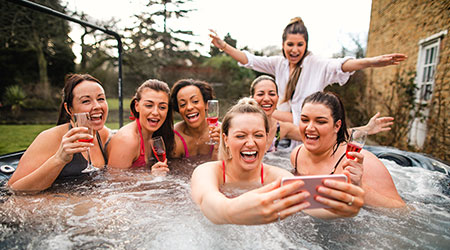 Some of this early Red Cat wine made its way down to a first of May party at Hazlitt beach on Seneca Lake. Jerry's sons, renowned for their gracious hospitality with the fairer gender, "borrowed some of Dad's grape juice" and hosted a waterfront bash with a big bonfire and a homemade hot tub. It was quickly noted that as Red Cat was consumed, friends in hot tubs became better friends in hot tubs. The Original Hot Tub wine was born.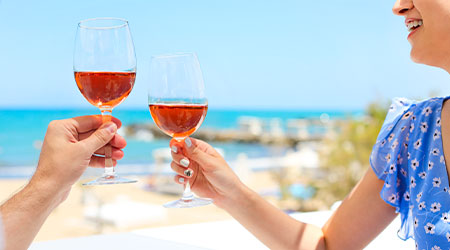 These days, Hazlitt 1852 Vineyards makes hundreds of thousands of gallons of Red Cat a year and it has become a number one selling wine in New York State. Tens of thousands of visitors each year stand at the horseshoe bar and enthusiastically toast the Red Cat with friends and staff. Rumors still circulate, new stories are shared, and Red Cat still brings smiles and fun to every party it starts.