Your Experience
Great Wines, Great Times!
"Come as a guest, leave as a friend!"
These are the famous words of our founder, Jerry Hazlitt, that we live by every day. Wine tasting is fun and we make sure to keep it that way! You can relax, unwind, and enjoy award-winning wine with lighthearted stories, interesting facts and smiles.
Our casual approach to wine tasting allows you to spend a little more time learning about wine in an informal atmosphere, without the intimidation. Lively conversation, freshly popped popcorn and our friendly wine guides can't wait to meet you!
Visit us at one of our two winery locations in Finger Lakes, New York.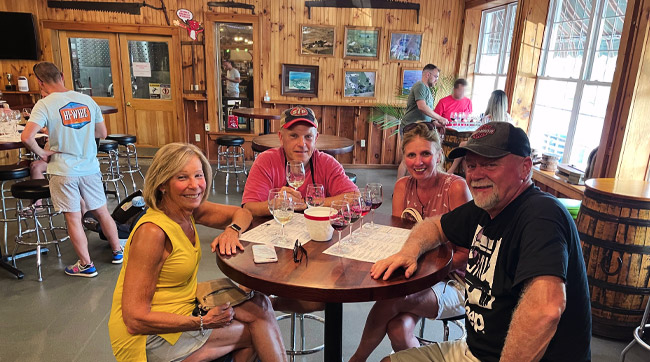 Hazlitt 1852 Vineyards
5712 Route 414 • Hector, NY 14841
607-546-9463
Explore Hazlitt 1852 Vineyards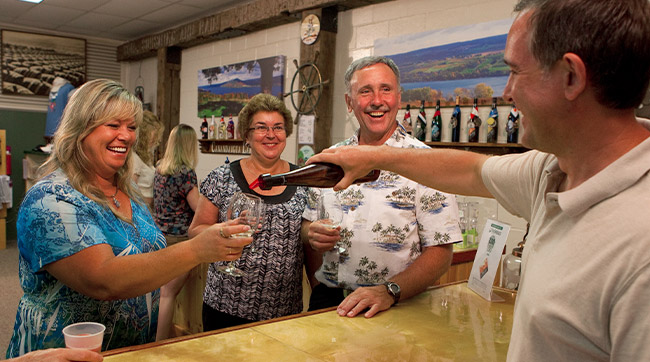 Hazlitt Red Cat Cellars
1 Lake Niagara Lane • Naples, NY 14512
585-531-3117
Discover Hazlitt Red Cat Cellars
Enjoy these amenities at both locations:
Family Friendly
Friendly Dogs Welcome
Picnic Area
Wheelchair Accessible
Indoor/Outdoor Seating
Food
Non-alcoholic Beverages Available
Tastings & Fees
Enjoy custom wine/cider flights!
Select 4 wines or hard ciders that you would like to try. We have 30 wines (red, white, rosé, dry, or sweet) and 4 premium hard ciders for you to choose from. Each flight glass is $2.00 or $3.00 depending on your selection. ($8-$12 per flight).
Flights are served on a paddle and accompanied by a flight guide sheet that includes all the details about each wine and cider, fun facts, cool links to visit & learn more, and a place to take notes and rate the wine/ciders as you taste! We have plenty of indoor and outdoor seating and there are Wine Guides available to answer all of your questions throughout your experience.
Already know what wine is your favorite?
You can enjoy any of our wines or ciders by the glass. We also have wine slushies available in a variety of sizes and flavors!
Reservations & Groups
Reservations are NOT REQUIRED for regular tastings. Reservations ARE REQUIRED for the Private Tasting Experience at Hazlitt 1852 Vineyards, Hector, NY.
We can take groups of 6 or fewer for wine/cider flight tastings. We cannot split up large groups for tastings. If you have questions about your group size/tasting experience, please call the winery directly at 607-546-9463 as that is the fastest way to receive a response.
A Private Tasting Experience is available for groups of 12 or less. RESERVATIONS ARE REQUIRED BY PHONE: 607-546-9463 and must be made at least 24 hours in advance of a visit. The fee is $20/person. Payment for a group is collected at the time of reservation. Cancellations must be made 24 hours prior to the visit to receive a full refund. The Private Tasting is led by a Wine Guide and includes wine/cider flights paired with a local charcuterie board in a private tasting room. Plan for about 50 minutes for the experience. This Private Tasting Experience is only available at Hazlitt 1852 Vineyards, Hector, NY.
Limos and buses are welcome.
TIP:
Weekends in the summer and fall are when we see the majority of our visitors. If you are looking for a more intimate, quiet experience, we recommend visiting on a weekday and/or in the winter or spring (it's also a great opportunity to run into a winemaker or owner).
Snack Baskets
We have a tasty snack basket menu available at both winery locations. Our Hector winery, Hazlitt 1852 Vineyards, has additional food options available at the Oasis.
Hazlitt 1852 Vineyards
Hector, NY
Hazlitt Red Cat Cellars
Naples, NY
Tours
Facility tours are available May-October by appointment only at Hazlitt Red Cat Cellars, Naples, NY. Please call 585-531-3117 for more information.
We do not offer facility tours at Hazlitt 1852 Vineyards in Hector, NY.

Gift Shops
Shop 'til you drop! (Well, not literally of course!) Enjoy shopping for your favorite Hazlitt and Red Cat wines and merchandise at either winery location. Curbside pick-up is available; just give us a call to place your order. Please allow at least one hour for orders to be ready for pick-up.
Hazlitt 1852 Vineyards Gift Shop, Hector, NY
Hazlitt Red Cat Cellars Gift Shop, Naples, NY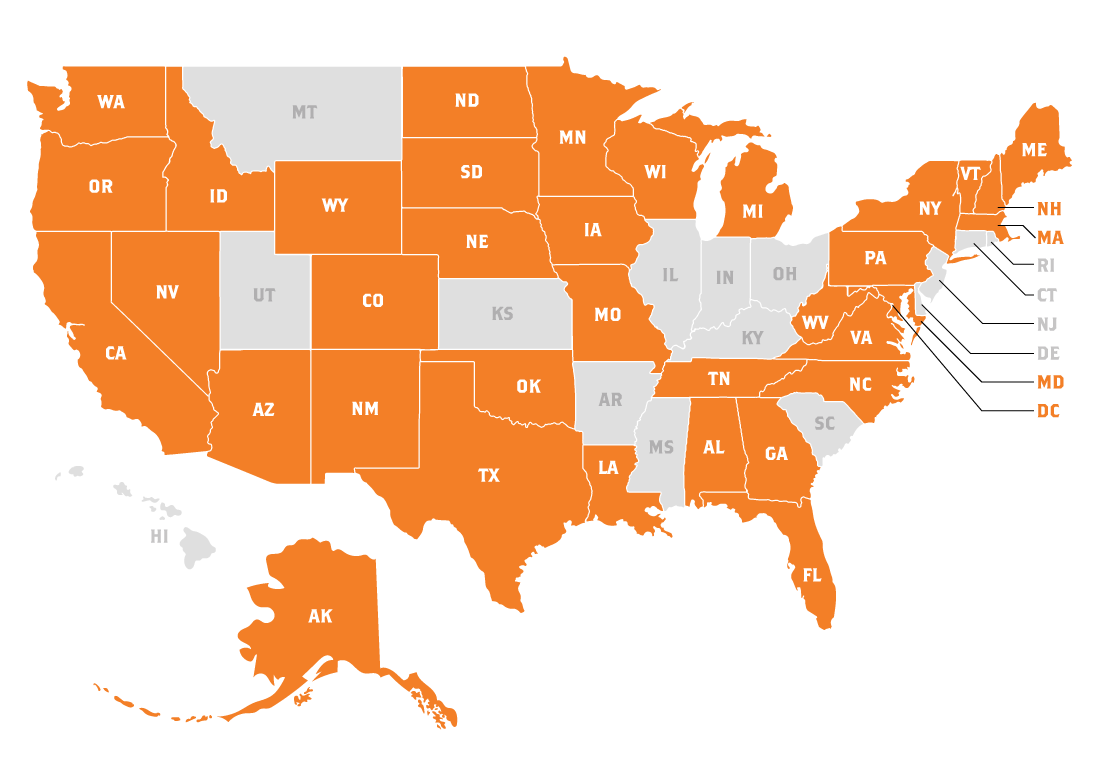 Shop Online
Shopping at your fingertips! Shop your favorite Hazlitt and Red Cat wines and merchandise from the comfort of your home. We currently ship wine to 36 states and are always working on adding more — so check back often! We can ship merchandise anywhere in the United States. We are currently unable to ship Cider Tree, but we are working on it!
Shop in Your Town
We have distribution in 12 states. This means you can go into your favorite place to buy wine and if you don't see Red Cat on the store shelf, ask for it. The retailer should be able to bring it in for you.
CT
DC
DE
FL
MD
NC
NJ
NY
OH
PA
SC
VA