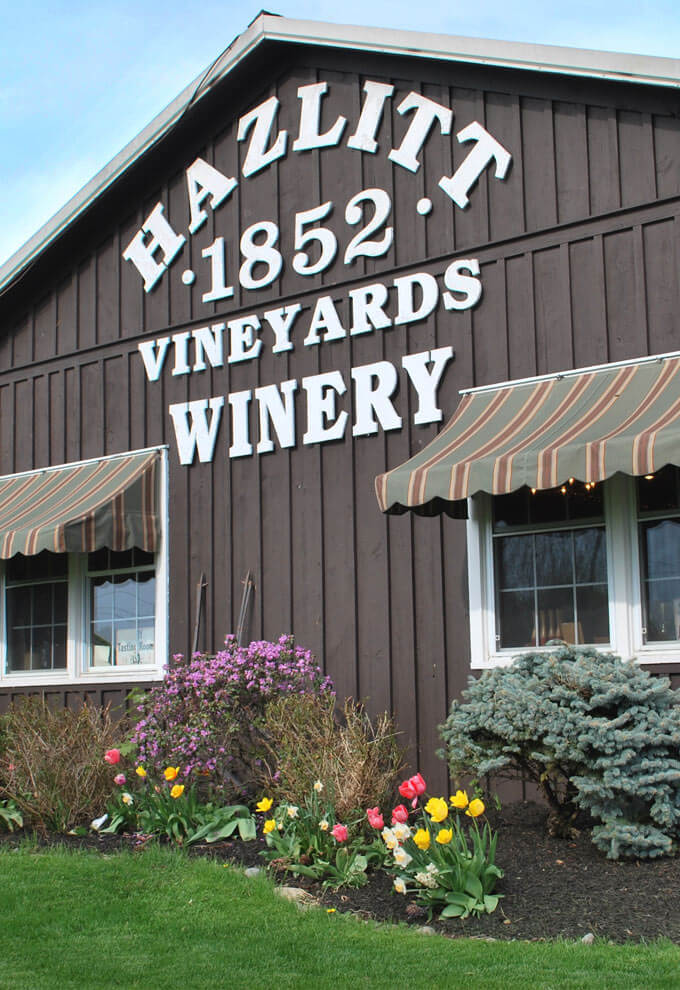 Where It All Began
The winery was founded by Jerry and Elaine Hazlitt in 1985. What started out as a hobby and enjoyable pastime turned into Jerry making one of the top-selling wines in New York State, Red Cat.
A little tid-bit…Jerry was renowned for his storytelling so, when you visit, be sure to ask your wine guide about the elusive grape weasel and why Red Cat is known as the hot tub legend.
Winery & Tasting Room
The winery began as an old horse barn and has transformed over the years into an award-winning winery and tasting room adorned with antiques and memorabilia collected and shared for over 35 years.
There are three tasting areas and a gift shop full of all your favorite Hazlitt & Red Cat Wines and merchandise. You can enjoy your wine or cider with a bowl of freshly-popped popcorn sitting around the famous horseshoe bar, at a high-top table, or outside where you can take in the view of the sparkling ponds, rolling hills, and a little place we like to call The Oasis.
Tastings & Fees Our Wine & Cider List