Sustainability in the Wine Industry
Making the World Better, One Wine at a Time
There's an adage that says, "You reap what you sow," and we take those words to heart at Hazlitt. We address the world and our work with intention and care — from our wine-making practices to protection of the land we tend and our support for the greater community around us. We are committed to upholding the values of sustainability in the wine industry and will continue to be a leading example of environmental responsibility.
Winemaking is our heritage.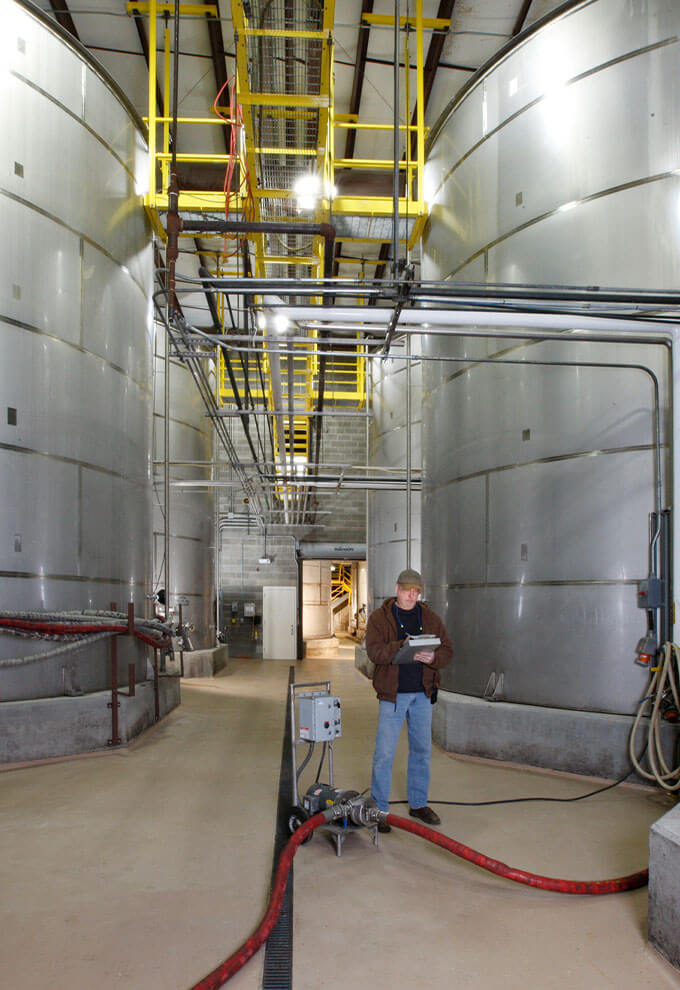 The Hazlitt winemaking and vineyard teams work very closely together in order to produce the highest quality wines. The separation between vinifera production at Hazlitt 1852 Vineyards  (Hector, NY) and native and hybrid variety production at Hazlitt Red Cat Cellars (Naples, NY), has allowed the winemaking teams to be more focused on their craft, while also upholding sustainability in the wine industry.
The bulk of Hazlitt's wine is made from native Labrusca (and hybrid) grapes like Catawba, Niagara, and Concord. These grapes produce wines like Red Cat, White Cat, Pink Cat, and Bramble Berry. The Hazlitt family works with local Finger Lakes farmers to source the grapes needed to produce thousands of cases of these wines each year.
The Hazlitt family owns over 55 acres of vineyards which are used to produce our estate-grown vinifera wines like Cabernet Franc, Chardonnay, Riesling, Gewürztraminer, and more. Since harvests tend to vary year to year, Michael Reidy, the Vinifera Winemaker, gets to have more of an artistic license when it comes to crafting the grapes into wine. The production of these wines tends to be smaller (generally, less than 150 cases of each variety).
Sustainability
The land and its resources are some of the world's greatest gifts and the Hazlitt family takes great pride in practicing sustainability to preserve those gifts.
Inside the winery
The Hazlitt family is reducing their carbon footprint by offering recyclable packaging, reusable cups, metal straws, and compostable dishware.
In the vineyards
Our Vineyard Manager, John Santos knows the impact that growing vineyards can have on the land so he strives to reduce that affect. He also focuses on ways to enhance the environment. Some of his vineyard practices include:
Composting all of the pomace (the pulpy residue that is left over after the juice is squeezed from the grapes) with a 50% addition of bedded horse manure. The finished compost is used to fertilize the 55 acres of vineyards in Hector. This compost meets nearly all of the nutrient needs of the grapevines, so very little other fertilizer is needed.
Low-growing cover crops are used in vineyards to reduce mowing. Any mowing that has to be done is combined with some other, more essential operation, such as hoeing, leaf pulling, or hedging. This not only reduces fuel consumption and pollution, but it also reduces the amount of dust produced and helps control mite populations. As a general rule, driving is restricted in the vineyards as much as possible when soil moisture is high.
A 1,500-gallon tank was installed to collect rainwater from the warehouse roof. This water is used to fill sprayers and wash the harvester.
The vineyard team developed a unique sprayer that allows them to apply pesticides to the fruit zone of the plant at the same time that another tank mix is being applied to the entire canopy.
Our vineyard manager
Sudan grass is used as a cover crop to control nematodes (roundworms) before planting a new vineyard. Sudan grass suppresses weed growth and, when plowed into the soil, it can contribute as much organic matter as an 8-ton application of compost.
Hay is rolled out in the vineyards that have been clean-cultivated through the summer. This helps retain moisture and prevent soil erosion. The hay contains cereal rye with seed, which is allowed to grow, helping suppress weed growth while adding organic material to the soil.
Giving Back
The Hazlitt family is proud to support a number of local organizations in the community and surrounding areas.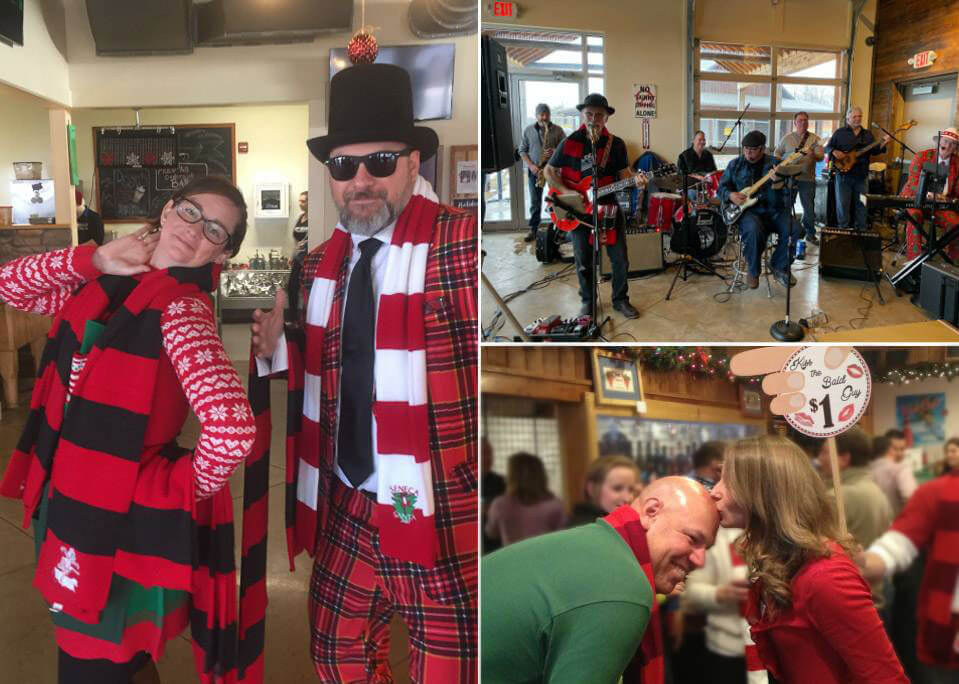 Seneca Santa
For 24 years, the Hazlitt family has proudly supported Seneca Santa. It is a non-profit that was founded back in the 1940's by a group of local Watkins Glen, NY businessmen wanting to provide Christmas gifts for Schuyler County's under privileged children. Every year, the Hazlitt family would host a Seneca Santa fundraiser event to raise funds to help support the organization in buying gifts for the children. The event became too big to host at the winery, so a few years ago, Hazlitt partnered with its neighbor and local brewery, Grist Iron Brewing Company to host the event and continue to raise funds for the kids, together.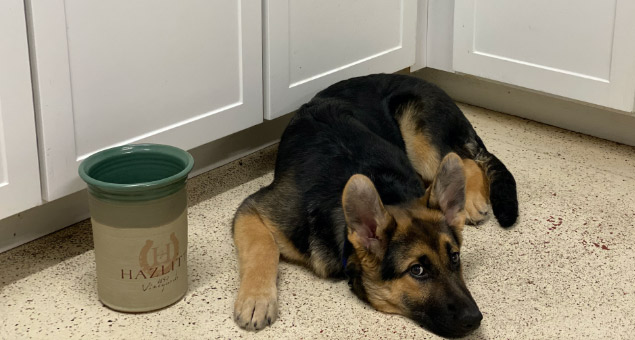 The Hazlitt family and crew love animals! You will usually find a cat or dog roaming the winery grounds when you come to visit. So, it's no surprise that one of the organizations that has always been near and dear to our hearts is the Humane Society of Schuyler County. HSSC is a limited admission, no-kill shelter located in Montour Falls, NY. Each year the winery collects "Wish List" donations for the shelter and shelter staff, offers products for sale in the winery which directly benefit the HSSC, and makes annual donations to help with the shelter's expenses.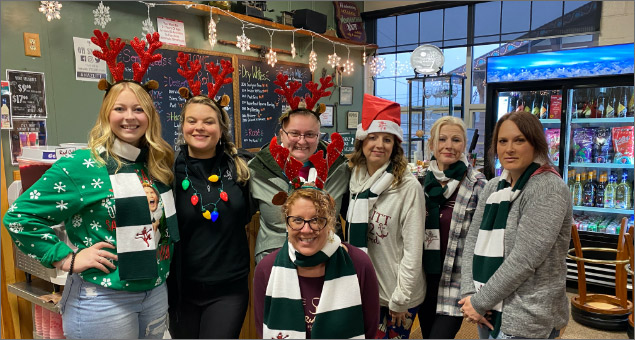 Operation Santa
When the Hazlitts opened their second location in Naples, NY, they discovered Operation Santa, an organization that was similar to Schuyler County's Seneca Santa. Operation Santa is sponsored by Naples Central School (right down the road from Hazlitt Red Cat Cellars). It provides gifts to residents in need that live within the Naples School District during the holiday season as well as emergency assistance all year long. The Hazlitt family each year hosts an event mid-December called Red Cats in Santa Hats to raise money for Operation Santa.
The health of Seneca Lake is very important to the Hazlitt family. The Seneca Lake PURE WATERS Association was formed to help protect the quality of the lake's water. The winery gives various donations throughout the year to help with the organization's efforts and a few members of the Hazlitt family are active on the voluntary board of directors.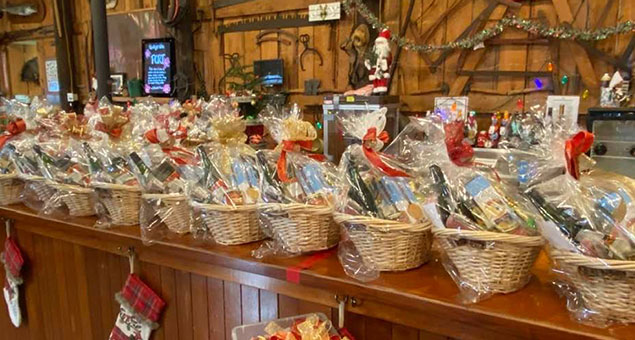 Support Local Charities & Organizations
We proudly support our community with a number of donations. Whether it's supporting local schools and their initiatives to working with area chambers of commerce and other city-wide programs, there's nothing we love more than being able to give back to a great cause. From wines and wearables to other gift shop items, we're happy to donate our name, our goods, and our time to worthy causes that better our community.